Click on the month to go directly to a specific featured dog or scroll
down to enjoy a stroll through the dogs in our gallery.
2008 Featured Dogs
March
- HiQ Amaze - Turbo
April
- HiQ Zephyr - Zephyr
May
- HiQ Communicator - Ben
June
- HiQ Fergus - Fergus
July
- HiQ Wilderness Trek - Trekki
August
- HiQ Omnipotent - Q
September - HiQ Bogey - Bogey
October
- HiQ Milkyway - Rosy
November - HiQ Tinker Toy - Tink
Oct 08 Featured Dog HiQ Milkyway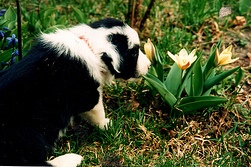 HiQ Milkyway
"Rosy"

In 1997 the Donnelly's decided that Renfrew and Tess (HiQ Tree Top Story) needed a little sister.  Trekki and Boscoe had a terrific litter of puppies to choose from.  After seeing Rosy with her cute half white ear they quickly decided that she was the one for them.  Rosy was a quick learner and soon Keith and Ellen Donnelly decided that Rosy needed a hobby and her agility career began.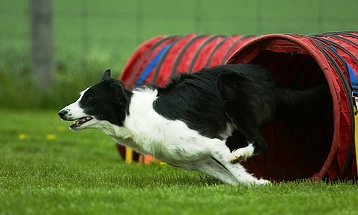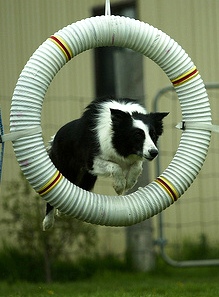 It didn't take long to realize that Rosy was a very talented dog and soon the titles started to role in. 
Agility Excellent AKC 2000
Master Agility Dog USDAA 2000
and then she began to really stand out!
Rosy was in the USDAA Agility Top Ten in 2000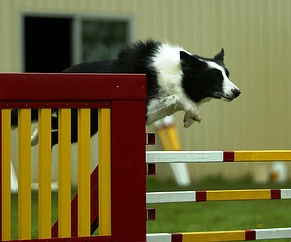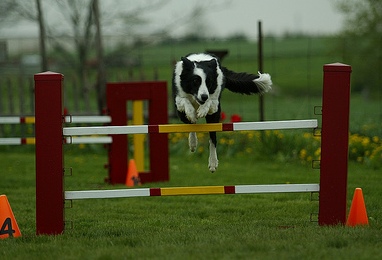 Then she earned more titles!
Elite Gambles (NADAC)
Outstanding Elite Jumpers (NADAC)
Elite Agility Dog (NADAC)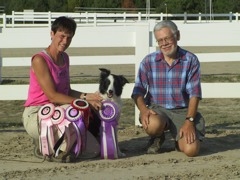 ...and more titles and cudos...
ATChC (Agility Trial Champion) AAC 2001
Bronze, Silver and Gold Awards of Merit 2002
Lifetime Achievement 2003
AAC Hall of Fame 2003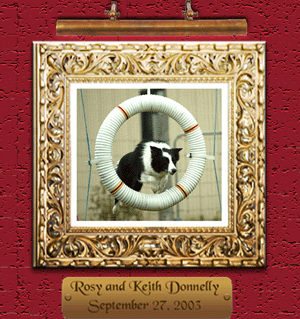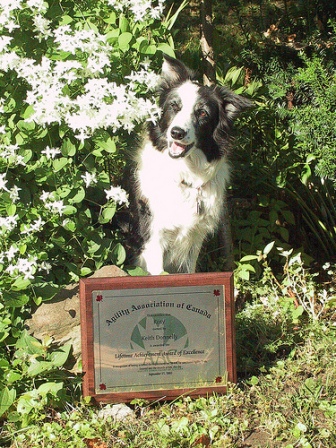 After earning about every title possible in agility Rosy took up a new hobby and earned titles in sheepherding from AKC in both 2004 and 2005!
Rosy entered the fun and highly competitive Modified Equine Relay at the Royal Winter Fair in 2005.  This is a fantastic event where the top dogs in the country are teamed up with the top International Stadium Jumping horse and riders.  Watch Rosy compete in this event by
clicking here!
  Rosy showed eveyone that she was not ready for retirement by winning this event too!
Rosy is now officially retired and now is enjoying life in the country with the entire Donnelly crew. 
Aug. 08 Featured Dog HiQ Omnipotent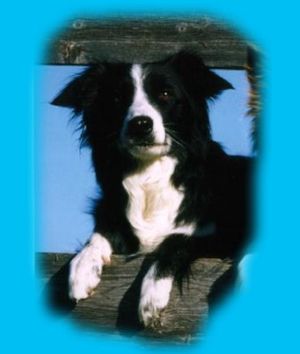 HiQ Omnipotent
1995 - 2008
We lost our wonderful "Q" on
August 22nd 2008
not even one month after we lost her mother Trekki
We miss her so much.
We invite you to find our more about this special dog by visiting her page.
To go to "Q's" page
click here
July 2008 Featured Dog HiQ Trekki