DOG SPORTS CENTRE
HOSTS SEVERAL CDDA SANCTIONED DISC DOG TRIALS EACH YEAR
WE HOPE YOU WILL COME OUT AND JOIN US!
HiQ Puppies Disc Dog Workshop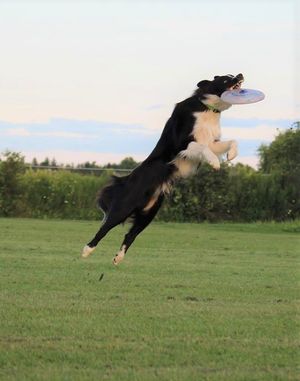 This workshop is an introduction to the sport of disc dog.  We will be starting with the basics and working up to competition level.
This workshop is only open to HiQ dogs
Please bring a chair for yourselves and a crate for your dog.  We will have a pool to cool the dogs in if it is a warm day.  All dogs must be on leash at all times, unless told otherwise.  We will be working outside so please come prepared for all weather possibilities.  If the weather is very challenging we will be in the arena.  Outdoors, masks will not be required, indoors we recommend wearing masks except when working your dog.  If you or your dog is not feeling well on the day of the workshop please let us know and stay home.  All barking must be kept to an absolute minimum as we do have neighbours.
We look forward to seeing you all. 
Please bring your cameras and videoing is encouraged,
SCHEDULE
8:30 - arrival and set up
9:00 - seminar starts - explanation of the sport, discussion of equipment and dog fitness/preparedness
9:30 - Getting started 
- Developing interest in the disc
- Building a speedy recall
- Chasing/tracking the disc
- Catching the disc
- returning the disc
11:30 - Throwing the disc - the basics and tips
12:00: Lunch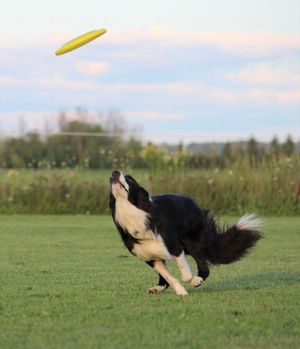 1:00 - Putting it all together - building a better retrieve, sending your dog, building more speed and accuracy
2:00 - Problem solving, keeping your dog motivated and controlled.
3:00 - Packing up.
We will have the following available for sale:
Competition discs - $5 each
Fleece tug toys - $10
Tartar buster bones - 10 for $25 + HST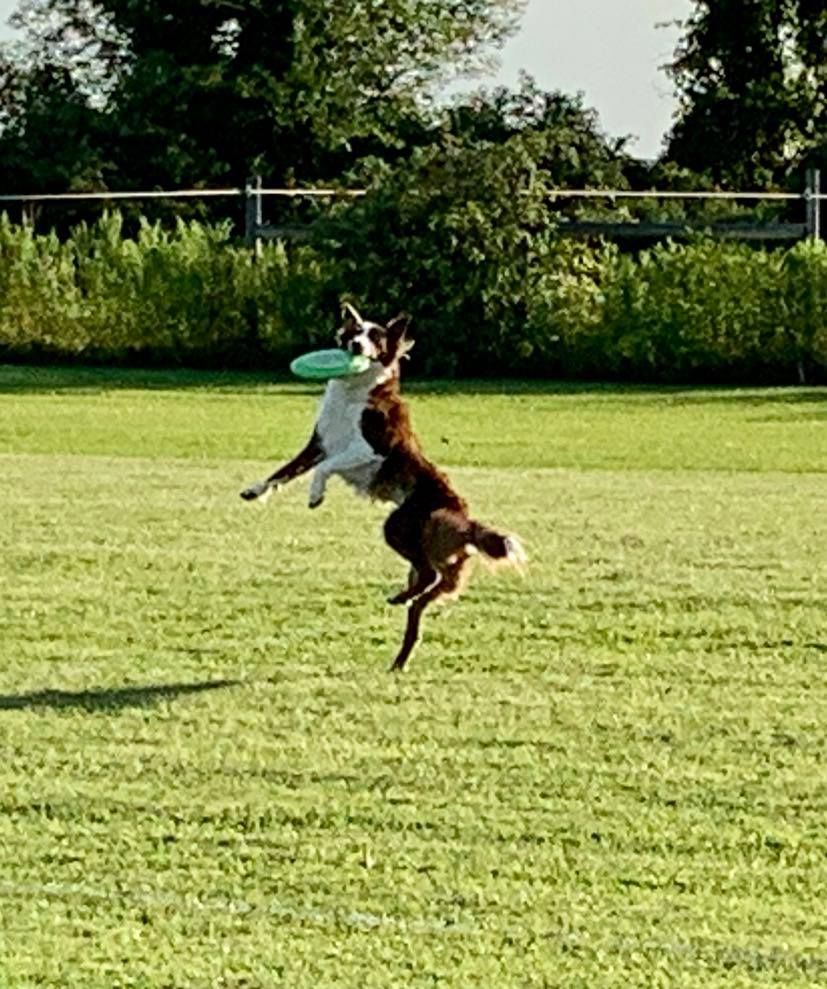 ---
Combined Zac Memorial Disc Dog Trial & Energizer Max Disc Dog Championship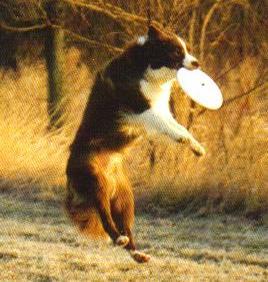 ZAC
JOIN US TO CELEBRATE ZAC'S BIRTHDAY!
Zac was the inspiration behind the formation of the Canadian Disc Dog Association.  Sadly, Zac is no longer with us, but we can think of no better way to honour his memory than with a disc dog birthday party!

Each of the four trials is a stand alone CDDA sanctioned trial.  In addition there is the Zac Memorial Trophy for the overall top scoring Junior in single disc over the four trials and the Energizer Max Trophy for the overall top scoring dog in Single disc over the four trials.
FOUR TRIALS, TWO AMAZING DAYS!
CDDA SANCTIONED
Each trial is a stand alone trial.

The trials are to be held outdoors at
Dog Sports Centre
19556 Mississauga Rd.
Caledon, Ontario
L7K 1M5
(519) 938-9479
www.dogsportscentre.com

There is free camping on site (no hook ups available)
Please let us know if you are planning to camp
(If you are camping - free standing tents to sleep in can be set up in the arena) 
There is plenty of outdoor crating space and
there is also crating in the Agility Arena.

There is a pond to cool dogs off
and there will also be a hose and kiddy pool for cooling dogs.

 Entries will be accepted on the day of the trial, but
NO ENTRIES AFTER 8:15 am on the day of the trials
All competitors must have a CDDA number.
ZAC MEMORIAL TRIAL #1
Check in will start at 7:30 am and the trial will start promptly at 8:30 am
Judge - Yanick Villeneuve
LUNCH - PIZZA, POP, AND CAKE
will be provided for all competitors free of charge
ZAC MEMORIAL Trial #2
the second trial will follow the awards for the first trial.
Start time for the second trial will be dependent on the number of entries in the first trial.
Judge -
Yanick Villeneuve
The following classes will be offered at all four trials

Retrieval Proficiency Test (RPT)
Novice Single Disc (reg, mini, Jr.)
Advanced Single Disc (reg & mini)
Novice Freestyle (reg, mini, Jr)
Furthest Catch (reg, mini, Jr.)

EVENING FUN - Campfire, pony rides, playing in the pond
ZAC MEMORIAL TRIAL #3
Check in will start at 7:30 am and the trial will start promptly at 8:30 am
Judge -
Yanick Villeneuve
LUNCH -  will be available for all competitors for a reasonable fee - all proceeds go to wildlife rehab
ZAC MEMORIAL Trial #4
the second trial will follow the awards for the first trial.
Start time for the second trial will be dependent on the number of entries in the first trial.
Judge - 
Yanick Villeneuve
The following classes will be offered at all four trials

Retrieval Proficiency Test (RPT)
Novice Single Disc (reg, mini, Jr.)
Advanced Single Disc (reg & mini)
Novice Freestyle (reg, mini, Jr)
Furthest Catch (reg, mini, Jr.)
 Click here for a registration form
---
---